We offer our clients the opportunity to have accurate and up-to-date financial information to help them make the best decisions for the future of their business. We will also work with your accountant to ensure seamless, exceptional service. You can benefit from our income tax services, payroll management, business start-up and registration assistance in the GTA and Mississauga area.
Bookkeeping is required by law for every business in Canada. We want to help you put your business transactions on track!
Some Benefits of Regular Bookkeeping
Informed decision making regarding profitability
Focus restored to day-to-day business operations
Improved Cash Flow Management
Taxes are filed on time
Reduced Tax Liabilities - Comply with Provincial and Federal Laws
CRA Audits run smoothly
Reduced stress
We care about the success of your business.
Our goal is to empower business owners around their finances.
Our certifications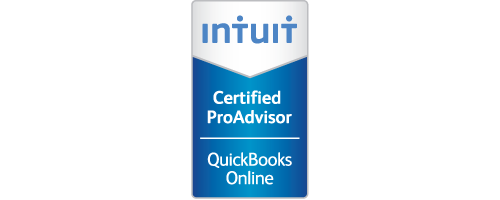 Certified QuickBooks Online Proadvisor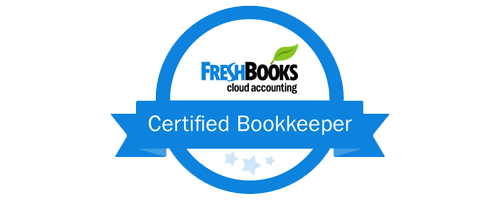 FreshBooks Certified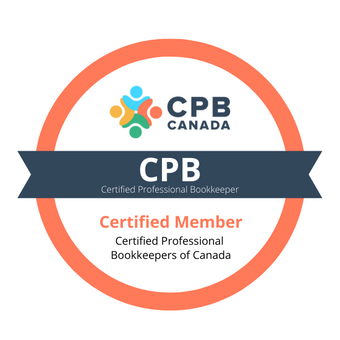 Member IPBC (Institute of Professional Bookkeepers of Canada)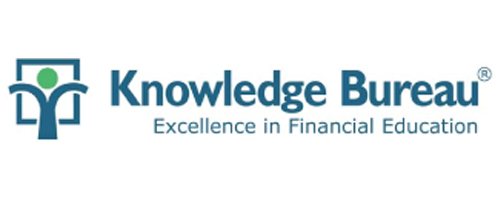 Certified Bookkeeping Practitioner
What Our Clients are Saying
What are your current needs?
We can help!
Contact us today to book a free consultation or receive a free quote.
GET HELP
ABOUT
For all your bookkeeping needs
At McLean Financial Services, we assist small business owners and decision makers manage their financial data to ensure smooth day-to-day operations and avoid overwhelming backlogs at the end of the fiscal year. Our certified and experienced staff of bookkeepers and accountants are able to assist you with bookkeeping, tax services and payroll accounting.
We specialize in assisting small business owners who operate as a
What we do
We provide exceptional service to businesses and various organizations in the Greater Toronto Area (GTA). We have been providing personalized, professional bookkeeping services for over 5 years to satisfied clients - they can trust us to do it right the first time.
Our staff members are professionally trained to handle all your bookkeeping needs - from filing GST/HST returns to reconciling your banking and credit statements. We care about the success of your business. Our goal is to empower business owners to be in control of their finances with the knowledge and assurance that all reporting is done accurately and according to General Accepted Accounting Principles (GAAP).
What we do for you
McLean Financial Services' mandate is service through understanding. We want to learn and grow with your company. We can provide financial information to business owners to help them make sound business decisions that results in success. We encourage our clients to be aware of their bottom line (i.e. revenue vs expenses, operation within budget, business earning power, etc.) and provide the knowledge necessary for them to continue increasing it.
We at McLean Financial Services understand each business has unique needs and follows a distinctive business model, as we grow with your company we will continue to offer personalized bookkeeping packages to offer the ideal level of service to meet your specific needs.
Our goal is to give you the information you need to make the best decisions for your company and open up your time to make the best use of this knowledge.
Bookkeeping Services
We want our clients to be interested in their financial position in order to make educated decisions for their future. Knowing your books are accurate and complete in accordance of the General Accepted Accounting Principles (GAAP), allow you to focus on what you do best, running your business. We have designed custom bookkeeping packages that can be personalized to your specific needs.
Services Offered
Record sales and customer receipts
Record Donation Receipts
Sorting and Filing of receipts/invoices
Generate Journal Entries
Record vendor/supplier invoices and payments
Record other cash disbursements
Reconcile bank and credit statements
Reconcile balance sheet accounts
Prepare GST/HST returns
Prepare/maintain payroll earnings record
Prepare Source Deduction remittances
Prepare T4's and T4 Summary
Prepare paystubs
Onsite and offsite services available
To assist us to help you choose the right package ask yourself the following
What is the number of bank statements or bank accounts that the business has?
What is the frequency of service required?
What is the average number of transactions per month?
How many employees are on payroll (include the owner)?
What is the number of subcontractors to be issued T4A?
Contact us today to receive a free, no obligation consultation or quote.
We want to work with you to find the perfect fit of our services for your needs.
Packages
We offer 3 main service levels which can be customized to reflect the unique needs of your business - all packages are compliant with Canada Revenue and Income Tax Act.
CRA Deadlines
Important Dates for Businesses — avoid penalty and interest
Corporate Tax Returns
due 6 months after your fiscal year end
Payroll Taxes
Regular Remitter: 15th day of the month following the month you made the deductions
T4 or T4A Information Return: due last day of February following the calendar year
GST/HST
Annual Remitter: due March 15 or June 15th
Sole Proprietor Taxes
due April 30th
Personal Taxes
due April 30th
Management Responsibility
It is the responsibility of business owners and management to provide McLean Financial Services with all source documents necessary 6 months before CRA due dates in order to accurately provide and meeting their CRA due dates
Get In Touch
We would love to hear from you.
If you have any questions about our services or pricing we encourage you to get in touch with us. Our goal is to provide you with the information you need to make the best decisions for your company's future.

Phone: 905-565-9336
Toll-Free: 1-888-501-8618

855 Matheson Blvd E Suite 1A,
Mississauga, ON L4W 4L6
Please feel free to call us or fill out the form below.